| | | |
| --- | --- | --- |
| Welcome | | You are not currently logged in. |
---
TO ALL OPERATIONS AND SERVICE MAINTENANCE UNIT EMPLOYEES EMPLOYED BY THE COUNTY OF ORANGE
December 30, 2015
*Note: These notices were mailed out 12-30-2015

Congratulations to all of you on your overwhelming victory in favor of Teamster representation in the workplace. Enclosed you will find a copy of the Certification of Representative from the County of Orange and a press release from the International Brotherhood of Teamsters. It is imperative that we maintain solidarity through the contract negotiations and stay united until a Collective Bargaining Agreement between Teamsters Local 952 and the County of Orange is executed. The contract ratification requires a secret ballot vote.
We will soon be holding informational/ contract proposal meetings at Teamsters Local 952's Union hall. We will also be distributing contract bargaining surveys. Please keep an eye on our website (teamsters952.org) and your bulletin boards for informational contract proposal meeting dates and times. We are working with the County in transitioning trustees on to your enhanced benefits trust fund. We look forward to working with you and your fellow employees in order to get a good contract that is more in line with the value of service that you provide to the County. The service that you provide is a critical function for the community and your Employer.
Thank you for your support of the Teamsters Union. If you have any questions please feel free to contact your Business Representative Norma Lopez at 714-740-6246 and/or Organizer Bobby Block at 951-310-9540.
Fraternally,
Patrick D. Kelly
Secretary-Treasurer and Principal Officer


Congratulations to Orange County Workers who voted
for representation by Teamsters Local 952!
Teamsters Local 952- 209
Alliance of Orange County Workers - 83
No Union - 3
We would like to thank everyone that volunteered their work in this campaign as well as the Orange County employees that supported this election. For more information contact Business Representative Norma Lopez at (714) 740-6246 and/or Bobby Block at (951) 310-9540.
---
---
---
Judge: Con-way Violated Rights of Workers in Los Angeles


November 19, 2015
Con-way Freight, Inc. violated the rights of workers who were trying to form their union with the Teamsters and must re-hire two workers it unlawfully fired during the organizing campaign, among other remedies, an administrative law judge with the National Labor Relations Board (NLRB) has ruled.
"By instructing employees not to wear union insignia, threatening employees for supporting the Union, filing criminal charges against an employee, suspending employees, and terminating employees because they supported the Union, the Respondent has engaged in unfair labor practices…," Administrative Judge Eleanor Laws wrote in her decision.
The workers at Con-way's Los Angeles terminal were trying to join Local 63. The company must cease its illegal activities, reinstate the two fired workers and pay them back wages and benefits, and take other steps. To Read the Decision, Click Here.
**UPDATED EVERYDAY, EXCEPT WEEKENDS**
Uber Drivers and Others in the Gig Economy Take a Stand
by Noam Scheiber, New York Times
February 3, 2016

Seattle Will Allow Uber and Lyft Drivers to Form Unions
By Nick Wingfield and Mike Isaac, New York Times
December 14, 2015

Follow results as the Hawkeye State casts the first ballots of the 2016 presidential campaign to select a Democratic and Republican nominee. Find out who wins on our interactive map, which updates live as voting takes place
February 1, 2016
Posted on Jan 31, 2016
Bernie Sanders at a Crossroads: Attack Hillary Clinton or Stay Positive?
January 27, 2016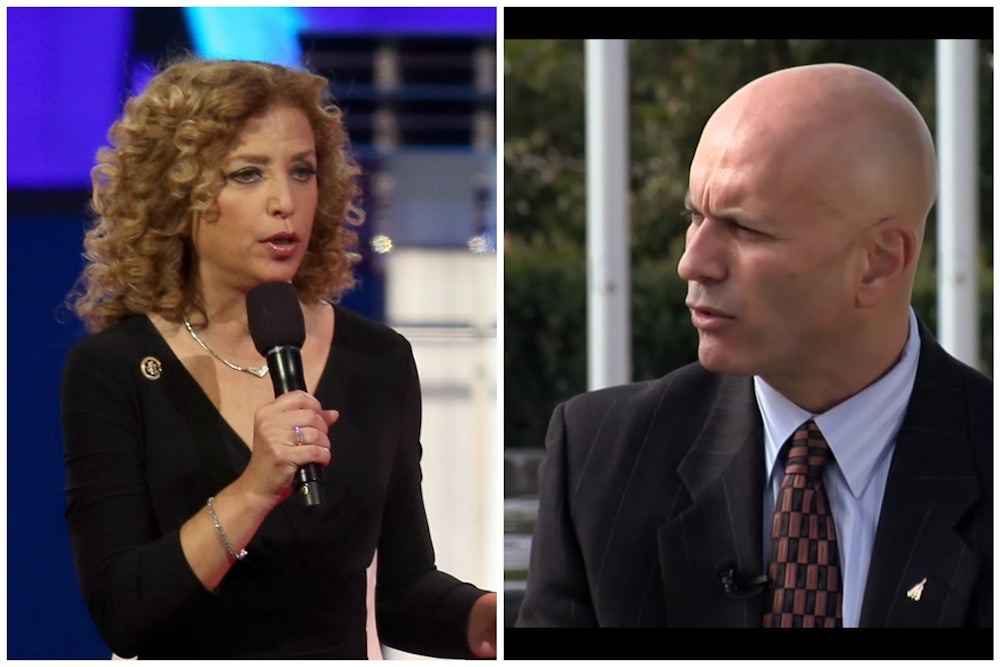 Thousands of Democrats want the DNC chair to resign. Populist Timothy Canova has another idea.
Today (January 11, 2016), the Supreme Court heard oral arguments in Friedrichs v. California Teachers Association, a case that has the potential to destroy public sector unions.
Hundreds of public employees and union supporters gathered in front of the Supreme Court today, united with one voice, to speak out against this attack.
Now is the time to mobilize all public sectors business agents, elected officers, stewards and interested members to approach all non-members, so we can strengthen the union, expand our membership base, and maintain sufficient resources to organize, negotiate for, and effectively represent all Teamsters. Attached is the Teamsters Power Building Program if you have not already received it in the mail. The materials included in this packet should assist local unions in conducting training sessions to educate and train business agents, shop stewards and interested members.
Bernie Sanders Makes Strong Showing in New Polls
January 10, 2016

By ROGER BYBEE January 1, 2016
December 23, 2015
For the world's best jockeys, life is a mix of fortune and fatalism, courage and deprivation. Riding a horse is the easy part

Every four years the political parties describe the impending presidential election as a historic event – and every once in a while it's true

John Trudell, Outspoken Advocate for American Indians, Is Dead at 69
Where They Shared Their Working Hours, and Their Dying Moments
Albertsons to Buy Back 33 Stores It Sold as Part of Merger With Safeway
November 30, 2015

Gentrification in a Brooklyn Neighborhood Forces Residents to Move On
Safety Lapses and Deaths Amid a Building Boom in New York
An increase in fatalities and injuries has mostly affected undocumented
immigrant laborers and far exceeds the rate of new construction.
MEDICAL INQUIRIES

LABOR ALLIANCE MANAGED TRUST FUND
Maria at 1-800-924-1226
Post Office Box 757
Pleasanton, CA 94566

BENESYS
1050 Lakes Drive, Suite 255
West Covina, CA 91790
TEAMSTERS FOOD TRUST
(626) 646-1077
Fax: (626) 931-1368
E-mail: staff@teamstersfood.org

TEAMSTERS SOFT DRINK TRUST
(626) 646-1076
Toll-free: (626) 931-1368
E-mail: staff@teamsterssoftdrink.org


SOUTHERN CALIFORNIA DAIRY
Medical
(562) 463-5000
OR (626) 284-4792

NORTHWEST ADMINSTRATORS (NWA)
Dental
2323 Eastlake Avenue East
Seattle, WA 98102-3305
(877) 214-8928
8:30am - 5:00pm M-F

BENEFIT PROGRAMS ADMINISTRATION (BPA)
13191 Crossroads Parkway North, Suite 205
City of Industry, CA 91731

IMPORTANT NOTICE
RE: Participants currently enrolled in United Healthcare
January 8, 2013



PENSION INQUIRIES

Teamsters-National 401k
UPS ONLY - 401k—Pacific Coast Trust Fund
206-329-4900

The Western Conference of Teamsters Pension Trust Fund

Northwest Administrators
225 South Lake Ave., Ste. 1200
Pasadena, CA 91101
www.nwadmin.com

WTWT (Freight)
Toll-free: 1-800-572-5439

TEAMSTERS MISCELLANEOUS
(626) 463-6097
Toll-free: (877) 214-8928

SUPPLEMENTAL PENSION & SUPPLEMENTAL DEATH BENEFITS
Toll-free: (877) 214-8928

To schedule an appointment with the Pension (ONLY) field representative from the Western Conference of Teamsters Pension Trust please call Local 952 at (714) 740-6200. A pension representative comes to Local 952 every Thursday of the month from 9:00am to 4:00pm. If you wish to contact the pension department directly, please call one of the above numbers or visit www.nwadmin.com.