| | | |
| --- | --- | --- |
| Welcome | | You are not currently logged in. |
We say goodbye to long time Teamster Brother Frank Lemos.
Brother Lemos was a driver for Lucky Stores for over 30 years and a Local 952 Shop Steward.
As soon as we know more on his memorial service we'll post.


---
Anaheim Convention Center Negotiation Team Member
Michelle Grayson Anderson, Jordan Brandman, Anaheim City Council and Business Representative Norma Lopez.

---


RALLY FOR A FAIR CONTRACT!
UCSD Skilled Trades & Clerical Employees are Fighting for Fair Raises, a Fair Contract, and to Protect our Pension
RALLY TUESDAY, JUNE 21, 2016
11:30 AM - 1:00 PM
Click here for details
---
FIGHTING FOR THE HOMELESS
Wednesday, May 31, 2016
For more pictures please click above
---
2016 GENERAL MEMBERSHIP MEETING AND CAR SHOW
Sunday, May 15, 2016
To View More Pictures of That Day Click Here


**UPDATED EVERYDAY, EXCEPT WEEKENDS**
Funeral procession carrying Ali's body begins
Live updates: Muhammad Ali's memorial service has started
June 10, 2016
Muhammad Ali dies at 74; boxing great shook up the world in and out of the ring
By LEW SERVISS


Muhammad Ali, boxing icon and global goodwill ambassador, dies at 74
Where Nearly Half of Pupils Are Homeless, School Aims to Be Teacher,
Therapist, Even Santa
by Elisabeth A. Harris, The New York Times
June 6, 2016
Bringing Back Bill
by Jim Hightower, Nation of Change
June 5, 2016

Looming HUD funding cut could affect homeless women, children
by Theresa Walker, OC Register
May 31, 2016
THE ENDING HOMELESSNESS ACT OF 2016
- Ranking Member Maxine Waters -

Rise of Donald Trump Tracks Growing Debate Over Global Fascism
By Peter Baker, The New York Times
May 28, 2016
The emergence of an older homeless
population is creating daunting challenges
for social service agencies and governments
already struggling to fight poverty.
May 29, 2016

By Vanessa Williams May 26
CAN WASSERMAN SCHULTZ'S OPPONENT PULL AN UPSET?
DAN REYNOLDS


TIM CANOVA INTERVIEW WITH NEIL CAPUTO



Florida Democratic Race Echoes Top of Ticket: Progressive vs. Establishment
Florida Democratic Race Echoes Top of Ticket: Progressive vs. Establishment
By Alan Rappeport, May 24, 2016
The New York Times

Bernie Sanders Makes a Campaign Mark. Now, Can He Make a Legacy?
By JONATHAN MAHLER and YAMICHE ALCINDOR

Brzezinski Calls For Wasserman Schultz To Resign | The Daily Caller
By JOHN MARKOFF May 17, 2016
| | |
| --- | --- |
| | |
Senator Bernie Sanders of Vermont at California State University, Dominguez Hills, in Carson on Tuesday. "We are in till the last ballot is cast," he said Tuesday night.
Monica Almeida/The New York Times
Sanders Wins Oregon; Clinton Declares Victory in Kentucky
By THOMAS KAPLAN
Good Wednesday morning.
Senator Bernie Sanders of Vermont prevailed over Hillary Clinton on Tuesday in the Oregon primary, according to The Associated Press, while Mrs. Clinton claimed victory in a tight race in Kentucky, the day's other contest.
Mrs. Clinton raced around Kentucky in the two days before the primary, hoping to fend off Mr. Sanders in a state that she won easily in 2008. In unofficial results late Tuesday night, Mrs. Clinton edged Mr. Sanders by about 1,900 votes, or less than half a percentage point, with all counties reporting. The Associated Press had not declared a winner by midnight.
The close result meant that she and Mr. Sanders would effectively split the state's delegates. Nonetheless, winning Kentucky would give her a symbolic triumph that could blunt the effect of her loss in Oregon as she turns her attention to Donald J. Trump, her likely general election opponent.
With a lead in delegates that is almost impossible for Mr. Sanders to overcome, Mrs. Clinton is moving closer each week to claiming the Democratic nomination. But her march has been encumbered by Mr. Sanders's success in recent contests, including victories in Indiana's primary on May 3 and West Virginia's last week.
His continued strength has put a spotlight on a lack of unity in the Democratic Party.
With Mr. Sanders pressing on with his campaign and Mr. Trump now the presumptive Republican nominee, Mrs. Clinton has been campaigning against two opponents at once.
Speaking on Tuesday night at a rally in Carson, Calif., Mr. Sanders said: "There are a lot of people out there, many of the pundits and politicians, they say, 'Bernie Sanders should drop out. The people of California should not have the right to determine who the next president will be.' "
"Well, let me be as clear as I can be," he continued, "We are in till the last ballot is cast."
What We're Watching Today
| | |
| --- | --- |
| • | Mr. Sanders will hold two rallies in California. |
| • | As the Democratic race goes on and Mr. Trump focuses on the general election, President Obama will meet with the Democratic National Committee in Washington. |
Bernie Sanders, Eyeing Convention, Willing to Harm Hillary Clinton in the Homestretch
by Patrick Healy, Yamiche Alcindor and Jeremy W. Peters, May 18, 2016
The New York Times
How deep is Bernie Sanders' progressive movement?
Chris Megerian May 17, 2016


Has Donald Trump stolen Paul Ryan's party out from under him?
May 11, 2016
Hillary Clinton Takes a Step to the Left on Health Care
By ALAN RAPPEPORT and MARGOT SANGER-KATZ
May 10, 2016
Puerto Rico's Fiscal Fiasco Is a Harbinger of Mainland Woes
By MARY WILLIAMS WALSH May 10, 2016
Will Trump Democrats play a role in the 2016 presidential race?
Donald Blankenship Sentenced to a Year in Prison in Mine Safety Case
The New York Times
By Alan Blinder, April 6, 2016
Bernie Sander Wins Wisconsin Democratic Pimary, Adding to Momentum
The New York Times
By Amy Chozick, April 5, 2016
To Buy or Rent a Home? Weighing Which is Better
New York Times
By Tara Siegel Bernard, April 1, 2016
Why the gig economy doesn't work for everyone
Tim Canova raised more than half a million dollars in the first three months of the year.
Nafta May Have Saved Many Autoworkers' Jobs
MARCH 29, 2016
On Trade, Angry Voters Have a Point
March 15, 2016

How the refineries came to own our air pollution regulators
March 11, 2016


By PATRICK HEALY and JONATHAN MARTINMARCH 8, 20
Super Saturday results show Rubio collapsing, Trump stoppable and Cruz gaining momentum
The Daily 202: How Richard Shelby is trying to survive the Trump Tornado as it moves through Alabama
February 29, 2016


Sanders cut Clinton's once-commanding national lead in Democratic race by more than half, poll finds
Poll: Trump's negatives among Hispanics rise; worst in GOP field
February 25, 2016

High-Speed Rail Authority Releases Draft 2016 Plan
February 18, 2016

2016 Election 2:39 PM Feb 17, 2016
Here are the states he needs to win.
Change in bullet train construction plans will delay rail line's arrival in Southern California
February 18, 2016
Untold story: How Scalia's death blew up an anti-union group's grand legal strategy
February 14, 2016

Uber Drivers and Others in the Gig Economy Take a Stand
by Noam Scheiber, New York Times
February 3, 2016

Seattle Will Allow Uber and Lyft Drivers to Form Unions
By Nick Wingfield and Mike Isaac, New York Times
December 14, 2015

Follow results as the Hawkeye State casts the first ballots of the 2016 presidential campaign to select a Democratic and Republican nominee. Find out who wins on our interactive map, which updates live as voting takes place
February 1, 2016
Posted on Jan 31, 2016
Bernie Sanders at a Crossroads: Attack Hillary Clinton or Stay Positive?
January 27, 2016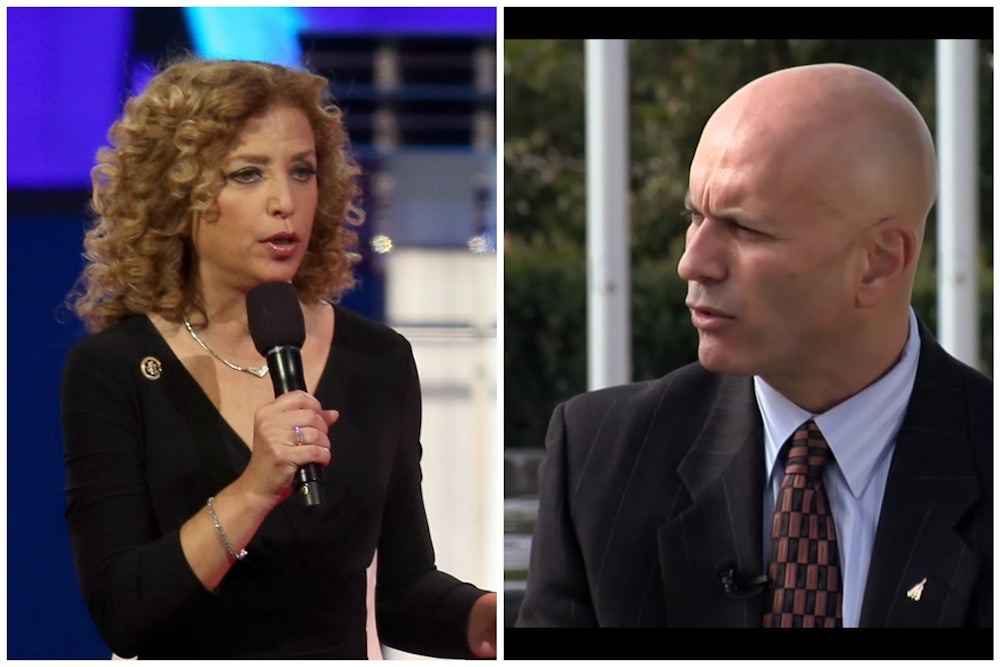 Thousands of Democrats want the DNC chair to resign. Populist Timothy Canova has another idea.
Today (January 11, 2016), the Supreme Court heard oral arguments in Friedrichs v. California Teachers Association, a case that has the potential to destroy public sector unions.
Hundreds of public employees and union supporters gathered in front of the Supreme Court today, united with one voice, to speak out against this attack.
Now is the time to mobilize all public sectors business agents, elected officers, stewards and interested members to approach all non-members, so we can strengthen the union, expand our membership base, and maintain sufficient resources to organize, negotiate for, and effectively represent all Teamsters. Attached is the Teamsters Power Building Program if you have not already received it in the mail. The materials included in this packet should assist local unions in conducting training sessions to educate and train business agents, shop stewards and interested members.
Bernie Sanders Makes Strong Showing in New Polls
January 10, 2016

By ROGER BYBEE January 1, 2016
December 23, 2015
For the world's best jockeys, life is a mix of fortune and fatalism, courage and deprivation. Riding a horse is the easy part

Every four years the political parties describe the impending presidential election as a historic event – and every once in a while it's true

John Trudell, Outspoken Advocate for American Indians, Is Dead at 69
Where They Shared Their Working Hours, and Their Dying Moments
Albertsons to Buy Back 33 Stores It Sold as Part of Merger With Safeway
November 30, 2015

Gentrification in a Brooklyn Neighborhood Forces Residents to Move On
Safety Lapses and Deaths Amid a Building Boom in New York
An increase in fatalities and injuries has mostly affected undocumented
immigrant laborers and far exceeds the rate of new construction.
MEDICAL INQUIRIES

LABOR ALLIANCE MANAGED TRUST FUND
Maria at 1-800-924-1226
Post Office Box 757
Pleasanton, CA 94566

BENESYS
1050 Lakes Drive, Suite 255
West Covina, CA 91790
TEAMSTERS FOOD TRUST
(626) 646-1077
Fax: (626) 931-1368
E-mail: staff@teamstersfood.org

TEAMSTERS SOFT DRINK TRUST
(626) 646-1076
Toll-free: (626) 931-1368
E-mail: staff@teamsterssoftdrink.org


SOUTHERN CALIFORNIA DAIRY
Medical
(562) 463-5000
OR (626) 284-4792

NORTHWEST ADMINSTRATORS (NWA)
Dental
2323 Eastlake Avenue East
Seattle, WA 98102-3305
(877) 214-8928
8:30am - 5:00pm M-F

BENEFIT PROGRAMS ADMINISTRATION (BPA)
13191 Crossroads Parkway North, Suite 205
City of Industry, CA 91731

IMPORTANT NOTICE
RE: Participants currently enrolled in United Healthcare
January 8, 2013



PENSION INQUIRIES

Teamsters-National 401k
UPS ONLY - 401k—Pacific Coast Trust Fund
206-329-4900

The Western Conference of Teamsters Pension Trust Fund

Northwest Administrators
225 South Lake Ave., Ste. 1200
Pasadena, CA 91101
www.nwadmin.com

WTWT (Freight)
Toll-free: 1-800-572-5439

TEAMSTERS MISCELLANEOUS
(626) 463-6097
Toll-free: (877) 214-8928

SUPPLEMENTAL PENSION & SUPPLEMENTAL DEATH BENEFITS
Toll-free: (877) 214-8928

To schedule an appointment with the Pension (ONLY) field representative from the Western Conference of Teamsters Pension Trust please call Local 952 at (714) 740-6200. A pension representative comes to Local 952 every Thursday of the month from 9:00am to 4:00pm. If you wish to contact the pension department directly, please call one of the above numbers or visit www.nwadmin.com.